Carriers are reporting longer-than-normal shipping times. Acoustic Sounds is not responsible for in-transit delays.
| | |
| --- | --- |
| Viewing 1 - 1 of 1 Products | |
---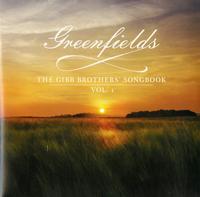 Product No:
ACAP 88301
Available:
InStock
Category:
180 Gram Vinyl Record
Label:
Capitol
Unexpectedly spectacular!





5 Stars
Posted Wednesday, January 13, 2021 by
Steve
Wow! I wasn't expecting this LP to be this good! Too Much Heaven, with Alison Krauss is my favorite cut, so far. She absolutely soars with the eagles on this song with Barry. She is in full control and at full throttle. Just spectacular! My second favorite is How Deep is Your Love with Tommy Emmanuel and Little Big Town. Nice acoustic guitar at the beginning and just a beautiful rendition of this song with Barry. It's getting late, that's all I have time for now but I guarantee if you like the Bee Gees you'll love this LP and, if you love Alison Krauss you'll be thrilled to hear her nail Too Much Heaven. I think there will be a few songs on here that will get plenty of airplay on country radio stations and some will cross over. Buy this album! I'm glad I did!
---
| | |
| --- | --- |
| Viewing 1 - 1 of 1 Products | |