Carriers are reporting longer-than-normal shipping times. Acoustic Sounds is not responsible for in-transit delays.
| | |
| --- | --- |
| Viewing 1 - 1 of 1 Products | |
---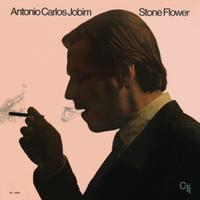 Product No:
ACTI 6002
Available:
BackOrdered
Category:
180 Gram Vinyl Record
Label:
Speakers Corner (CTI)
Great album; horrible mastering.





5 Stars
Posted Saturday, September 17, 2016 by
Rudy (at Record Collector Guide)
I only discovered this album just over a dozen years ago, having already known his other two CTi albums "Wave" and "Tide" (back from CTi's years under A&M's wing). While I found "Tide" to be a throwaway (short, and repeating some of "Wave's" thematic ideas), "Stone Flower" turned out to surpass even "Wave." It is darker, a bit moodier, a bit quieter and more complex...and a rewarding listen. (Astute listeners will find the title track was copped by Santana for his Caravanserai album.) Musically the album is a keeper. But sonically, this Speaker's Corner mastering is horrible. I do not know what they used for a source tape or in the mastering chain, but the entire album is plagued with some kind of compression. (Not brick-walled compression, though.) It suffers from a lot of "pumping and pulsing" in the volume level. Which is a shame since the record itself is pressed flat and quiet. Avoid this and get the ORG pressing for a few dollars more.
---
| | |
| --- | --- |
| Viewing 1 - 1 of 1 Products | |