Carriers are reporting longer-than-normal shipping times. Acoustic Sounds is not responsible for in-transit delays.
| | |
| --- | --- |
| Viewing 1 - 1 of 1 Products | |
---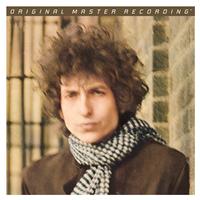 Product No:
AMOB 45009
Available:
BackOrdered
Category:
45 RPM Vinyl Record
Label:
Mobile Fidelity
Forget the Mono, Gimme stereo Dylan





5 Stars
Posted Tuesday, September 24, 2013 by
Emmanuel
Just received my copy of this gem via Fed Ex. I was a bit skeptical about the fact that Mofi was doing the Stereo mix instead of mono. We all know how Mono Dylan eats stereo Dylan's lunch any day of the week. My fears were unfounded. This is another situation were Mofi has made the most out of a situation that would have overwhelmed less skilled, less demanding outfit. The music shines through folks with transparency, air and warmth. Sheer analog Nirvana. This B.O.B. surpasses the the Sundazed record Mono version in all respect. Talk smack now you mono fetishists. In a few days down the road somebody is gonna post a review and they will whine about how the music on this release sounds "subdued", not amped up enough...I recently read a review on this site of Mofi's Blood on the Tracks where some guy was complaining that it wasn't loud enough. All I could do was shake my head in astonishment, and wonder isn't that what the volume control on your amp is for?
---
| | |
| --- | --- |
| Viewing 1 - 1 of 1 Products | |