Carriers are reporting longer-than-normal shipping times. Acoustic Sounds is not responsible for in-transit delays.

| | |
| --- | --- |
| Viewing 1 - 1 of 1 Products | |
---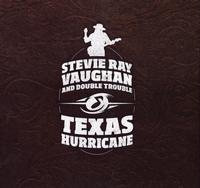 Product No:
CAPB SRVBOX SA
Available:
InStock
Category:
SACD Box Set
Label:
Analogue Productions
The BEST sounding SRV





5 Stars
Posted Thursday, June 2, 2016 by
Modal Jazz
I am a huge SRV fan, have all his original vinyl pressings, CDs released in the 90s and some of the SACDs put out by Mo-Fi. The SACDs in this box set are the best I have ever heard these albums. Very clear sound, but not sterile. Depending on the song the music goes from soft to very dynamic and forward projecting sound instantly, that is to say the dynamics lend itself to a 3D projection with fantastic soundstage and imaging. This is probably as close to open reel master tape playback as it gets!
---
| | |
| --- | --- |
| Viewing 1 - 1 of 1 Products | |