Carriers are reporting longer-than-normal shipping times. Acoustic Sounds is not responsible for in-transit delays.

| | |
| --- | --- |
| Viewing 1 - 1 of 1 Products | |
---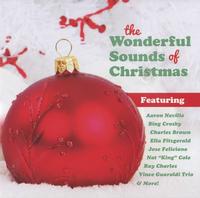 Product No:
CAPP 094 SA
Available:
InStock
Category:
Hybrid Stereo SACD
Label:
Analogue Productions
Quirky song selection but superb quality





5 Stars
Posted Monday, December 12, 2016 by
Bill
Out of the 22 songs on this disc, two are versions of 'Merry Christmas, Baby' and two are versions of 'Jingle Bell Rock' (one would have been more than sufficient). Two of the other selections are from the soundtrack of 'A Charlie Brown Christmas', and I suspect that most people contemplating the purchase of this SACD already have the 'A Charlie Brown Christmas' SACD. Having dispensed with those quibbles, this disc is a must-have. You've heard several of these wonderful songs all of your life, but you've never heard them sound nearly as good as they do here. For me, this album is indispensable for the transcendent 'Little Drummer Boy' alone. Kudos!
---
| | |
| --- | --- |
| Viewing 1 - 1 of 1 Products | |