Carriers are reporting longer-than-normal shipping times. Acoustic Sounds is not responsible for in-transit delays.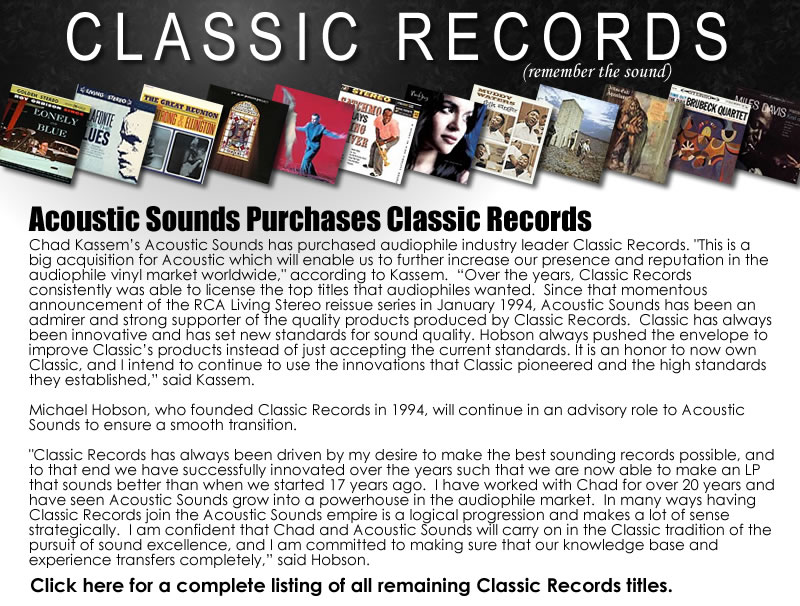 ---
Unsubscribe Instructions

You have received this Email because you, or someone acting on your behalf, subscribed you to the Acoustic Sounds Newsletter. You can unsubscribe by clicking here. Please do not reply to this address. All bounced Email addresses will automatically be unsubscribed. To contact us click here. Forward this email to a friend. Did you receive this email from a friend? To receive your own messages in the future, click here.

Order Toll Free 1-800-716-3553


---
Not sure what you would be getting into by signing up for our newsletter? Well, this is it. Sign up here if you like what you see. Remember, you can unsubscribe at any time!