Carriers are reporting longer-than-normal shipping times. Acoustic Sounds is not responsible for in-transit delays.

| | |
| --- | --- |
| Viewing 1 - 1 of 1 Products | |
---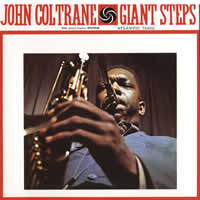 Product No:
ARHI 75203
Available:
BackOrdered
Category:
180 Gram Vinyl Record
Label:
Rhino
Very Quiet Vinyl Conveys Pure Sound





5 Stars
Posted Wednesday, September 29, 2010 by Anonymous I just spun this LP last night. The vinyl is very quiet and the sounds comes off it nice, like butter. The soundstage is very wide. I am curious how the mastering compares with the original LP or even a CD. Coltrane's sax is pretty far to right speaker. I am also curious about any eq adjustments. Would enjoy reading comments from folks who can make this comparison.
---
| | |
| --- | --- |
| Viewing 1 - 1 of 1 Products | |