"This is why I got into this business." – George Marino, after working with the master tapes for Billie Holiday's Body and Soul
Mastering The Masters
George Marino's mastered Don McLean's
American Pie
and all the original Jimi Hendrix and Stevie Wonder's
Innervisions
and AC/DC's
Back In Black
and Guns N' Roses'
Appetite For Destruction
and Jeff Buckley's
Grace
and Coldplay's
Parachutes
and Michael Buble's
Crazy Love
and…yes, the list literally
does
go on and on. The man has won multiple Grammys. And while after more than 40 years in the business he's still passionate about his day-to-day work at Sterling Sound and adamant in his attitude of truly caring for the musicians who entrust him with their art, let's be real: quite a lot of what Marino listens to professionally would never make his playlist at home.
The point is that it takes something legitimately special to peg George Marino's meters.
"Just the experience of being able to hear these recordings in the studio with all of the original stuff, the way they were intended to be heard, it's…it's a joy," Marino says from Sterling Sound in New York.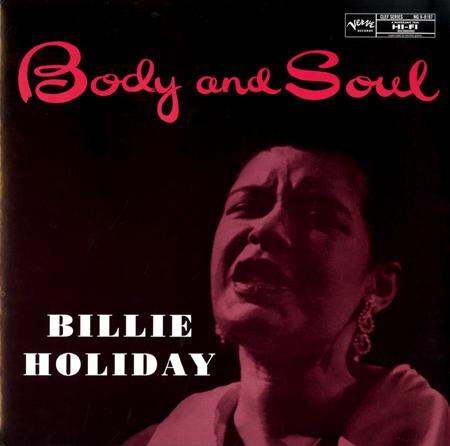 He's talking of course about the 25 cherry-picked Verve titles that are being reissued as part of another milestone Analogue Productions series. And he's talking about them with a certain reverence that covers his personal musical tastes as well as his appreciation for breathtaking sound and historic performances.
"They've all been done very well," Marino says. "They did a great job with the miking. Everything was so controlled and consistent. Basically it's nice to hear that type of stuff to begin with, but then to hear a true performance, not something that's fabricated…You've really captured an emotion that you don't necessarily get nowadays. People still strive for it, but those were special artists."
Indeed they were. Verve assembled a monstrous cast of musicians during its heyday run in the 1950s and '60s, including Billie Holiday, Ella Fitzgerald, Duke Ellington, Coleman Hawkins, Stan Getz, Oscar Peterson, Ben Webster, Louis Armstrong, Johnny Hodges and Charlie Byrd. The Who's Who roster reads as impressively as a George Marino mastering discography.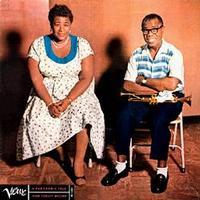 "And Ray Brown on the bass," Marino reminds us. "Anytime you hear a great-sounding, tasty bass from that time, you almost know it's him automatically."
This Analogue Productions series boils down all of those transcendent Verve titles to the 25 most essential. But here's the beauty: You think you've liked them to date? Marino thinks you haven't actually
heard
them yet.
"I think in almost every case we have made an improvement in what we've been able to get on the disc relative to what they got in those days," Marino says. "It's in some cases just getting what was on the tape onto the disc without having to take anything away from it because of the mechanical limitations they had back then. I think we're giving people a lot truer representation of what was intended back then."
While talking about a different Analogue Productions reissue – Cat Stevens'
Tea for the Tillerman
– Marino explains one example of "back in the day" limitations that could also apply to the Verve catalog.
"You didn't have the same number of options that you have in the new Neumann electronics," Marino says referring to advancements in cutting lathe technology. "With the new one, they give you more variations to work with. Let's say there's a nice kind of present sounding acoustic guitar on the left channel and then all the sudden there's a drum peak with cymbal crashes and stuff, and that stuff happens to be on the left channel. Being the vocal is down the center, you can drive the high frequency limiter from the right channel (to eliminate vocal sibilance). So you can set a threshold on the right channel and grab the vocal without wiping out some of the musical peaks on the left channel. This is what I talk about when I say that we have technical advantages that they didn't have."
With more effective high frequency limiting, Marino can avoid the sharp, jagged grooves that are so difficult for playback cartridges to track. Couple that with all of the room he's afforded on a double 12-inch 45-RPM, and it becomes easy to understand why already amazing sounding recordings can now shine to their fullest potential.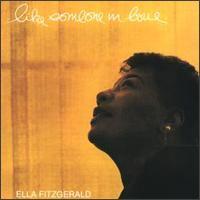 Ah, but there's more. Sterling Sound has the only Ampex ATR-102 tape machine that has ever been customized to include a "preview" head. So Sterling can use the ATR-102 to feed a "preview" signal from the tape to the disc-cutting computer, which then in turn prepares the Neumann VMS 80 cutting lathe for the width and spacing of the grooves that will be required to properly cut an analog of that specific signal.
It's an advantage to use the Ampex ATR-102 machine, Marino explains, because that's the machine of choice by the engineering world. In other words, if mastering engineers could use an ATR-102 to cut with, they would. In fact, Marino said that most engineers do use the ATR-102 for CD mastering. But because Ampex never made a preview version, it couldn't be used to cut a lacquer. Mike Spitz of ATR Services and Sterling technician Barry Wolifson customized Sterling's one-of-a-kind model.
"The ATR seems to have a little magic going for it. I don't know if anyone really ever thought of having a machine customized before," he says. "That's a big advantage because it's such a great sounding machine. I think that helps a lot in the presentation of what is actually on these tapes (the Verves). I think a lot of them – they weren't recorded onto this particular model of machine, but they were recorded onto an Ampex machine. To me, a big part of these things is having the best starting point you can have. We really put a lot of emphasis on keeping the machines working to their utmost correctness. We're constantly checking the alignment of the machine against the tapes."
Marino credits Sterling technicians Wolifson and Phil Sztenderowicz for the indispensable role of keeping all the gear running optimally.
"Totally invaluable," Marino says. "That's the one thing about Sterling Sound. That's our history – technical support is key, it really is. These guys take so much care, and they are on top of everything. And kudos to the studio for investing in a maintenance staff. We never have anything break."
The job of working with such historic original master tapes as on this Verve project crosses the threshold from just ordinary work to a level of honor, and Marino says it does come with some level of stress.
"You definitely feel like you're walking on eggs," he says. "You never can put the tape on the machine, hit the rewind button and just turn around."
Marino says the Verve masters are in excellent condition, with just one exception.
"The one problem we had was an Oscar Peterson one –
We Get Requests
," he says. "We played through it and there was a lot of weirdness going on, and the tape was really deteriorating. But what happened was they got the original three-track on that, and the three-track was great. So it all worked out in the end. That was the one tape that gave us a headache."
So imagine that.
We Get Requests
, of course, is a timeless audiophile classic. But the stereo master was shot. Given that we know the three-track hadn't been used before, this means that all those great reissues of this record to date? They were made from copies of the master. Now we get to hear the original three-track master, cut at 45 RPM!
"And it's the best sounding of all of them," Marino says. "Excellent sounding record."
The same goes with another undisputed classic in this series,
Getz/Gilberto
. The original master tapes for that title hadn't been used since 1980 previous to this reissue. Also, for this Analogue Productions reissue the decision was made to master and present this album as it was originally mixed to master tape. With only one exception – the Speakers Corner reissue – all versions of this title to date have had the channels incorrectly reversed. And again, those reissues you've heard up until now – definitely still breathy, warm and rich – were made from something less than the master. Prepare to hear the veil removed.
Actually, that goes for all 25 titles in this Verve reissue series, according to Marino.
"I really think that the people who are willing to lay down their money for these reissues are going to get something really outstanding," he says.
-Marc Sheforgen