Carriers are reporting longer-than-normal shipping times. Acoustic Sounds is not responsible for in-transit delays.

| | |
| --- | --- |
| Viewing 1 - 1 of 1 Products | |
---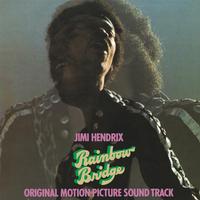 Product No:
ALEG 96421
Available:
InStock
Category:
200 Gram Vinyl Record
Label:
Legacy
Rainbow Bridge The Finest Hour On LP





5 Stars
Posted Wednesday, October 15, 2014 by
Triodeotl
This LP has much better bass and more inner detail than the original Reprise. Its like they took a blanket off the recording. Buy it for "PolyGap" if you want to hear the future of Hendrix songwriting. Definitely get it for possibly the finest live version of "Hear my Train a Com'in".
Get it while you can I got my LP today 7 days before release. It was delayed initially but it is here now. Noise floor is way off the map compared to the original Reprise pressing. Even if you have that you got to have this. Numbered copies will sell out. Get an early pressing while you still can. I recommend this highly ++++
---
| | |
| --- | --- |
| Viewing 1 - 1 of 1 Products | |