Carriers are reporting longer-than-normal shipping times. Acoustic Sounds is not responsible for in-transit delays.

| | |
| --- | --- |
| Viewing 1 - 1 of 1 Products | |
---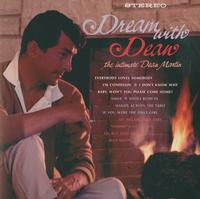 Product No:
CAPP 076 SA
Available:
InStock
Category:
Hybrid Stereo SACD
Label:
Analogue Productions
Terrific Listening Experience!





5 Stars
Posted Tuesday, July 2, 2019 by
Michael C.
Just received my SACD copy today along with two other selections. This one was the first I listened to and it is awesome!! I know this is almost trite but it was like Dean and his backup quartet (guitar, bass,piano, and drums) were in the room with me. At one point you could actually hear Deane take a small breath, and the subtle nuances of the various instruments were clearly present. To think that this music was recorded in 1964 and it still sounds like this is truly extraordinary!! Highly recommended!
---
| | |
| --- | --- |
| Viewing 1 - 1 of 1 Products | |